Are you tired of giving your mom the same old boring gifts every year? Do you want to show her how much you care with a heartfelt and unique present? Look no further than crochet gifts!
Crochet gifts are perfect for moms because of their sentimental value and personal touch. Handmade gifts show that you put time, effort, and love into creating something special just for her. Plus, crochet gifts are versatile and can be tailored to match your mom's personality and preferences.
In this article, I'll share with you the top crochet gift ideas for moms, provide tips for choosing the perfect gift, and even give you a DIY tutorial for a simple yet beautiful crochet gift. Let's get started!
Why Crochet Gifts Are Perfect for Moms
Sentimental Value of Handmade Gifts
There's something special about receiving a handmade gift. It's more than just a physical object; it's a symbol of the time, effort, and love that went into creating it. When you give your mom a crochet gift, you're giving her a piece of yourself.
Crochet gifts have a sentimental value that can't be replicated with store-bought gifts. Every stitch tells a story, and your mom will be able to see the care and attention to detail that went into making her gift. It's a reminder of the bond between you and a cherished memory that will last a lifetime.
Unique and Thoughtful
Crochet gifts are not only sentimental but also unique and thoughtful. Each gift can be customized to match your mom's personality and preferences, making it a one-of-a-kind present. You can choose from a variety of patterns, colors, and yarns to create a gift that is truly personalized.
Whether you create a crochet shawl to keep your mom warm during the winter months or a crochet plant hanger to showcase her green thumb, each gift is tailored to her interests and hobbies. It's a thoughtful gesture that shows you know and appreciate her.
In the next section, I'll share with you the top 5 crochet gift ideas for moms.
Crochet Gift Ideas for Moms
If you're looking for a unique and thoughtful gift for your mom, consider a handmade crochet gift! Here are five top crochet gift ideas that are sure to make your mom feel special:
1. Crochet Shawl or Wrap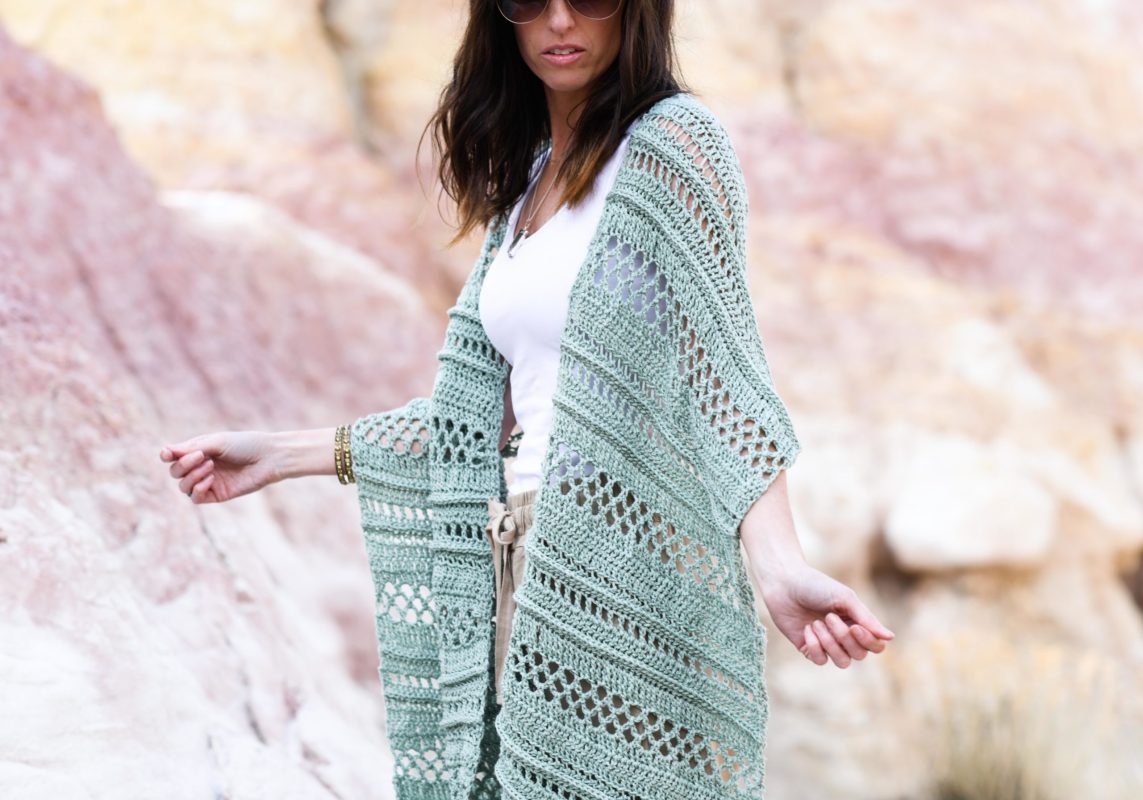 A crochet shawl or wrap is a beautiful and functional gift that your mom can wear throughout the year. Choose a soft and cozy yarn in her favorite color, and she'll think of you every time she wears it. Check out this free pattern from Lion Brand Yarn for a simple yet stunning shawl.
2. Crochet Tote Bag
Does your mom love to shop or carry around a lot of items? A crochet tote bag is both stylish and practical. You can customize the size, color, and design to fit your mom's preferences. This pattern from All About Ami is perfect for beginners and includes helpful step-by-step photos.
3. Crochet Blanket
A crochet blanket is a classic gift that your mom will cherish for years to come. Whether she uses it to snuggle up on the couch or decorate her bed, a handmade blanket is both cozy and sentimental. Check out this free pattern from Daisy Farm Crafts for a beautiful and easy-to-follow design.
4. Crochet Mug Cozy
For the coffee or tea-loving mom, a crochet mug cozy adds a touch of personality to her daily routine. You can choose a simple or intricate design, depending on your skill level and your mom's taste. This pattern from Rescued Paw Designs includes instructions for both a basic and a textured cozy.
5. Crochet Plant Hanger
If your mom has a green thumb, a crochet plant hanger is a fun and trendy gift. You can make it in any color or length to match her decor, and it's a great way to add some life to any room. This pattern from Make & Do Crew is perfect for beginners and includes a video tutorial.
No matter which crochet gift you choose, your mom is sure to appreciate the time and effort you put into making something special just for her.
Tips for Choosing the Perfect Crochet Gift
Matching Mom's Personality and Preferences
When selecting a crochet gift for your mom, it's essential to consider her personality and preferences. Does she have a favorite color or color scheme? Does she prefer bold and bright colors or soft and muted hues? These are essential questions to ask when choosing the perfect crochet gift.
If your mom loves nature and the outdoors, consider a crochet plant hanger or a shawl with earthy tones. If she's a fashionista, a trendy crochet tote bag in her favorite color is a great option. If she's a homebody who loves to cozy up with a book, a warm and cozy crochet blanket is the perfect gift.
Color Choices
When it comes to choosing the right color for your crochet gift, you can never go wrong with neutrals. Creams, grays, and browns are timeless and match any decor style. If your mom loves bright colors, consider using a pop of color in a smaller project like a mug cozy or a plant hanger.
Another option is to use yarn that changes colors or has a gradient effect. This adds interest and depth to your crochet project and is sure to impress your mom.
Yarn Types
The type of yarn you use for your crochet gift is just as important as the color. Consider the texture and weight of the yarn. If you're making a shawl or a blanket, a soft and cozy yarn like alpaca or merino wool is a great choice. For a tote bag or plant hanger, a sturdy and durable yarn like cotton is a good option.
It's also important to consider any allergies or sensitivities your mom may have. If she's allergic to wool, opt for a synthetic yarn instead.
By considering your mom's personality and preferences, color choices, and yarn types, you can create the perfect crochet gift that she'll cherish for years to come.
Crochet Gift DIY Tutorial
Are you ready to create a beautiful crochet gift for your mom? This tutorial will guide you through the process step-by-step.
Step 1: Choose Your Materials
First, choose your yarn and crochet hook. For this project, we recommend a medium-weight yarn in your mom's favorite color and a size H-8 (5mm) crochet hook.
Step 2: Start Crocheting
Begin by chaining 20 stitches. Then, single crochet in the second chain from the hook and in each chain across. This should leave you with 19 single crochets.
Step 3: Continue Crocheting
Chain 1 and turn your work. Single crochet in the first stitch and in each stitch across. Repeat this step until your work measures around 8 inches.
Step 4: Add Fringe
Cut 20 pieces of yarn, each around 6 inches long. Fold each piece in half and use your crochet hook to pull the folded end through the bottom of your work. Then, pull the loose ends of the yarn through the folded end and tighten to create a fringe. Repeat this step across the bottom of your work.
Step 5: Finish and Wrap
Once you've added all of your fringes, tie off your yarn and weave in any loose ends. Your crochet gift is now complete and ready to be wrapped and given to your mom!
We hope you enjoyed this tutorial and found it helpful. Remember, the best gifts come from the heart, and a handmade crochet gift is sure to make your mom feel loved and appreciated.
In Conclusion
In conclusion, giving your mom a crochet gift is a thoughtful and unique way to show her how much you care. Handmade gifts have a special sentimental value that can't be matched by store-bought presents. With the top crochet gift ideas for moms listed in this article, you're sure to find something that will make her smile.
Remember to choose a gift that matches your mom's personality and preferences, whether it's a cozy shawl, a practical tote bag, a warm blanket, a cute mug cozy, or a trendy plant hanger. And if you're feeling crafty, try making a DIY crochet gift with the step-by-step tutorial provided.
Overall, a crochet gift is an excellent way to say "I love you" to your mom on any occasion, whether it's her birthday, Mother's Day, or just because. Don't settle for a generic present – give her something unique and special that she'll cherish for years to come.